As your digital marketing agency expands, the cost of maintaining it may quickly escalate. The stakes are high, especially in availing the necessary resources needed to provide premier services.
A white label partnership now comes as a solution to address inadequate capacity while keeping the operating processes smooth and affordable. What does a white label partner mean?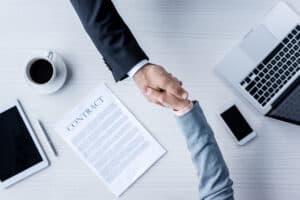 The Definition Of A White Label Partner
A white label partner is an external company that works like your in-house team. White label partners have a team of experienced professionals who can represent your own brand in front of your clients, or they may work behind the scenes.
Think of a white label service partner as an extension of your core team. This white label digital marketing agency fills the gaps that your in-house team can't accommodate while maintaining the same high-quality service you offer to give all the benefits to your solid client base.
A white label digital agency has its own resources (white label software), and they are readily available to help you with the heavy tasks such as:
content marketing
social media marketing
web design
web development
search engine optimization (SEO)
reputation management
lead generation
White Label Platform
White-label platforms create a product or service that reseller marketing agencies can easily rebrand. A reseller company then offers it as their product (private label products) to customers. You can set a higher price for this product but pay a fixed amount to your chosen platform.
Most white labeling platforms are packaged as software apps. These are the best service offering for digital marketing companies seeking an interim solution for their their core business.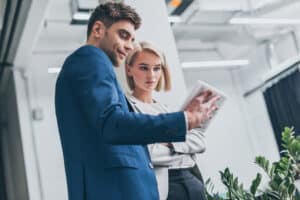 White Label Vendor
White labor vendors (also called white label providers) are specialists or white label agencies providing specific white label services with limited scope for an existing workload. Consider a white label provider as a contractor you hire for a temporary project.
How To Choose A White Label Partner
White label partnerships could very possibly be colleagues from the same social groups, or your clients operating in the same circle. Among a sea of potential partners ready to address your digital needs, the right partner can bring more success under your business name.
Shared Values
Delivering top-notch white label products and services becomes difficult when your white label agency partner doesn't have the same values as you. A partner equipped with a solid commitment to offering the perfect solution to existing and new clients deserves to be in your lane.
Outsourcing work, like website design becomes easy when your partner agency works well with your in-house talents for more systematic work.
Communication
As digital agencies outsource the services of their company to a white label agency, active communication between the two entities results in:
A healthy relationship
Instant access to changes and client specifications
Transparent and structured system
Guaranteed quality assurance mechanism
There should be an agreement regarding business hours and your primary communication channel (is it the company's email domain or others?).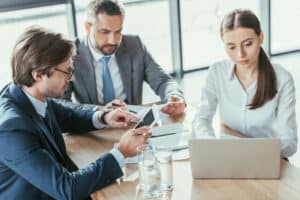 Proven Expertise
You reap the benefits of white label collaboration when you have the right people to fulfill the branding requested by your clients, offer premium SEO services, ace the marketing campaigns, or develop the design and development of their website. Sounds fantastic, right?
Increase your revenue stream and remain competitive without closing doors to new business by finding your trusted white labeling partner. At Direct Allied Agency, we help other agencies scale their business quickly at a minimal cost. Talk to us if you have questions on how to get started.
Interested In White Label Services?
Direct Allied Agency is a white label company who keeps things simple, and offers transparent low pricing so you can make easy money, and look like a hero to customers. We provide all the tools you look for in a potential partner such as website maintenance, technical support, free on-page SEO and more. We make it so you only need to deal with one company, one time to offer services that you don't currently offer, but clients need.