White label partnerships are key to empowering companies to expand what they offer to their customers. They are essential in building good relationships and providing better solutions.
Hiring and training full-time teams who can work on additional company projects can be a hassle, especially if you're inexperienced in other digital marketing services. White label companies fill that gap, and provide their expertise on behalf of other businesses.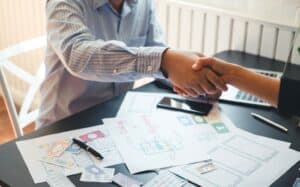 The Benefits Of Getting A White Label Partnership
If you're on the ropes about outsourcing some of your services to a company, there is nothing wrong with you. After all, you started your company to become social media marketing experts, not to build websites or do SEO.
But partnering with a good agency to provide much-needed online services to clients is paramount in retention and overall customer satisfaction. Ignoring things that your clients need is a recipe for disaster.
You Get Premium Skill Sets At Your Disposal
Growing a company is challenging, and you need all the help you can get. Thankfully, there are white label web design agencies that provide expert services, support and training for you. This way, you can offer services you know that your clients need even before you have the skills to provide them.
Ultimately, a website is the most important online asset anyone can leverage to connect with the right audience. An expert team from a white label partner will provide you with quality services your social media clients need in order to be the most successful they can be online.
Go Beyond Social Media Platforms
Knowing that you have experts working with you, you can offer other services to your clients besides your social media management. Having a white label partnership will enhance your services and offer your clients a better package.
Give More Than Just Social Media Services
Did you know that 36% of small businesses only have social media pages and no website at all? That is a huge opportunity if you ask us.
So, when you work with us, you can continue to provide your clients social media marketing campaigns and services. On the other hand, we can build a website for them, which you can sell as an add-on.
With our unique design process, you can ensure the quality of the output we turn over to you. We treat our client's business as our business. We have a solid onboarding process that helps us reach the goals you set, be it increasing brand awareness, social strategy, bolstering your social media channels and marketing efforts, and the like.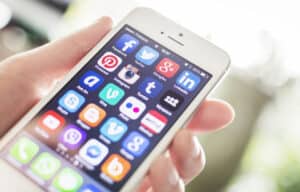 Become An All-Around Digital Agency
It's understandable why a social media agency may be afraid of adding web development services to its list of offerings. But with a white label solutions agency, you can do so even without the necessary skills or the need to hire a separate internal team for this task.
We can design a beautiful, SEO-ready website for your clients while you take care of their social media campaign. Moreover, our company offers the following services as well:
SEO services.
Web hosting.
Website maintenance and support.
Graphic design services.
eCommerce website setup and assistance.
The White Label Solution You've Been Looking For
In the digital age, agency outsourcing has been a lifesaver and a critical component in the development and growth of companies. Do more than just increase brand awareness and social presence. Be a full-service agency by white labelling additional services that you know your customers need.
With us, you get a fully personalized experience, in-house web hosting, continuous support and maintenance, and a top team of professionals and industry-standard processes to help you reach your business goals.
Get top white label services from professionals who care. Call us today to get started.