New Partners Get A New Website
We will rebuild, or build an agency website for your company when we close your first new client project! In addition, we can help to create a website services page for your site to help you announce that you now provide web design.
When you win, we all win. We want you to look good, and that's why we help to improve or build a new website for your company if you choose. We will audit your existing website and recommend any upgrades along the way. Here are the highlights of this huge benefit:
Helps you advertise website services to attract more clients
A great conversation starter for your existing customers
Built from a template in WordPress for quick turnaround time
We'll add a new website services page
We even offer additional custom graphic design, content writing and stock images
Closing your first deal and working with our agency has never been easier, or more exciting. The possibilities are endless when you partner with our company and offer more services and solutions without doing any of the work. A totally FREE basic website is exactly what we should provide to help get you excited about working with Direct Allied Agency.
How Will A


New Website Help Me?
Whether you have a website or not, our specialists know what to look for and how to build sites with proper SEO, modern design and clear calls to action to help convert more traffic. A new website built in WordPress gives you the power of flexibility and enhanced functionality now, and in the future. You have infinite options, and we want to make our partnership easy, educational and profitable.
Who Will Benefit

From This Perk?
If you say you make websites, you'd better have a nice one. The option to get a FREE website with your first deal is all the proof you need that we're dedicated to this new alliance. If you're in one of these situations, you may want to snatch this deal up:
You Have A Free Template Design
When you open a business, you just need a quick website where you'll send people to. Many of our new partners have a simple freebie site in Wix, Google Sites, Weebly or even GoDaddy. If this is the case, you'll be super limited when it comes to design, functionality and legitimacy.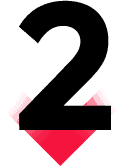 You Want To Upgrade Your Outdated Site
If you haven't updated your website content in the last couple months, or your website is stagnant, you'll want to pick one of our beautiful modern templates and make it all yours. If you want to offer website services, potential customers will surely judge you on your own site.
Agencies With NO Website
If you're a new company, or haven't got around to launching a website, now is the time to jump on board. We'll help you sign up your first client and build your brand new basic agency website at no cost to you. There's no better way to jumpstart the growth of your company and offer multiple solutions.
If you'd prefer a fully custom design over one of our template sites, we will simply credit the cost of a wholesale website to the already reduced cost of a custom website! Usually that ends up to be 50% off.
If you want customized graphics or CTA's on your FREE website, we'd love to work out a deal on that for you as well. Even if you're looking to upgrade or add-on functions to your site, like eCommerce, customer login area or booking management, we can get you all set up.
We'll hop on a quick call and chat about the possibilities when you start selling websites and SEO services, and decide if a FREE website is right for you. Kevin will discuss his recommendations, strategies and next steps to start grabbing the money that's floating all around you.
DISCLAIMER: 
This offer is not transferrable, or applicable for client websites or any other application. eCommerce and additional functionality, design, content and/or hosting fees will require additional charges. We will build a basic 5 page website with this offer (home, about, services, web design services and contact), OR rebuild up to 6 existing pages on your current website.